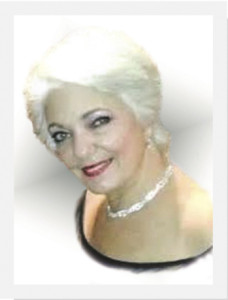 Bonnie has been part of Sweet Adelines for her entire adult life.  A true passion for this art form has led Bonnie to share her talents on many levels.  As an accomplished Master Director, she has directed numerous Sweet Adeline, as well as Barbershop Harmony Society choruses.
Bonnie is a certified judge in the Showmanship category and has traveled all over the world judging both regional and international contests.  She is an adjunct Professor of Vocal Performance and coaches in both women's and men's organizations throughout the world.
Quartet singing has always been a big part of Bonnie's Sweet Adeline life.  She has won over 20 Regional medals and 3 International medals; most notably, the gold medal in 1990 with her quartet, Panache. The International Champion Quartet Panache became one of the most beloved quartets of all time.  They recorded 4 albums and traveled extensively.  One of their most treasured memories was singing to a delighted President Reagan at his 80th birthday party.
Administratively, Bonnie has held a wide variety of positions in the organization at the chorus, regional and international levels.